About
CANCO General
Contractors
Over 80% of our clients have become multi-project clients. Many now have over 10 projects completed by Canco. Find out why.

Design Build
We work on an open book basis, with the contractor fee established early in negotiations.

General Contracting
Our team concept allows us to design a project that meets the client's needs and budget.

Metal Buildings
As one of the largest commercial metal building builders, we pass volume pricing on to our clients.
Construction is in Our DNA
Canco General Contractors, Inc. was formed in early 1986 when John D. Prahl and some area business leaders as investment partners acquired the Tampa office of the Midwest based Carl A. Nelson Company.
While Canco's reputation as quality building contractors has spiraled upward over the years, the firm has also built a well-respected foundation financially. Canco's volume of completed work has grown steadily with annual revenues in excess of thirty million dollars.
Canco's reputation allows the company to enjoy long-standing relationships with the area's better subcontractors and vendors.
The steel building division of Canco represents Varco Pruden Buildings, one of the largest manufacturers of steel building systems in the nation, contracting over 10 million square feet of VP buildings since 1989. Canco has earned the honor of being named the largest volume Varco Pruden builder in the country and is consistently in their top 20 builders club.
Advanced Technology
Cloud Based File Transferring – Electronic Document Management – Change Order Management – On-Site Management & Coordination
High Grade Services
Project Budgeting – Value Engineering – Constructability Review – CPM Scheduling – Cost Management – Budget / Allowance Control 
High Quality Construction Management
Architectural BIM design • space planning + interior design • warehouse planning + design • permit plans + construction docs • team selection procurement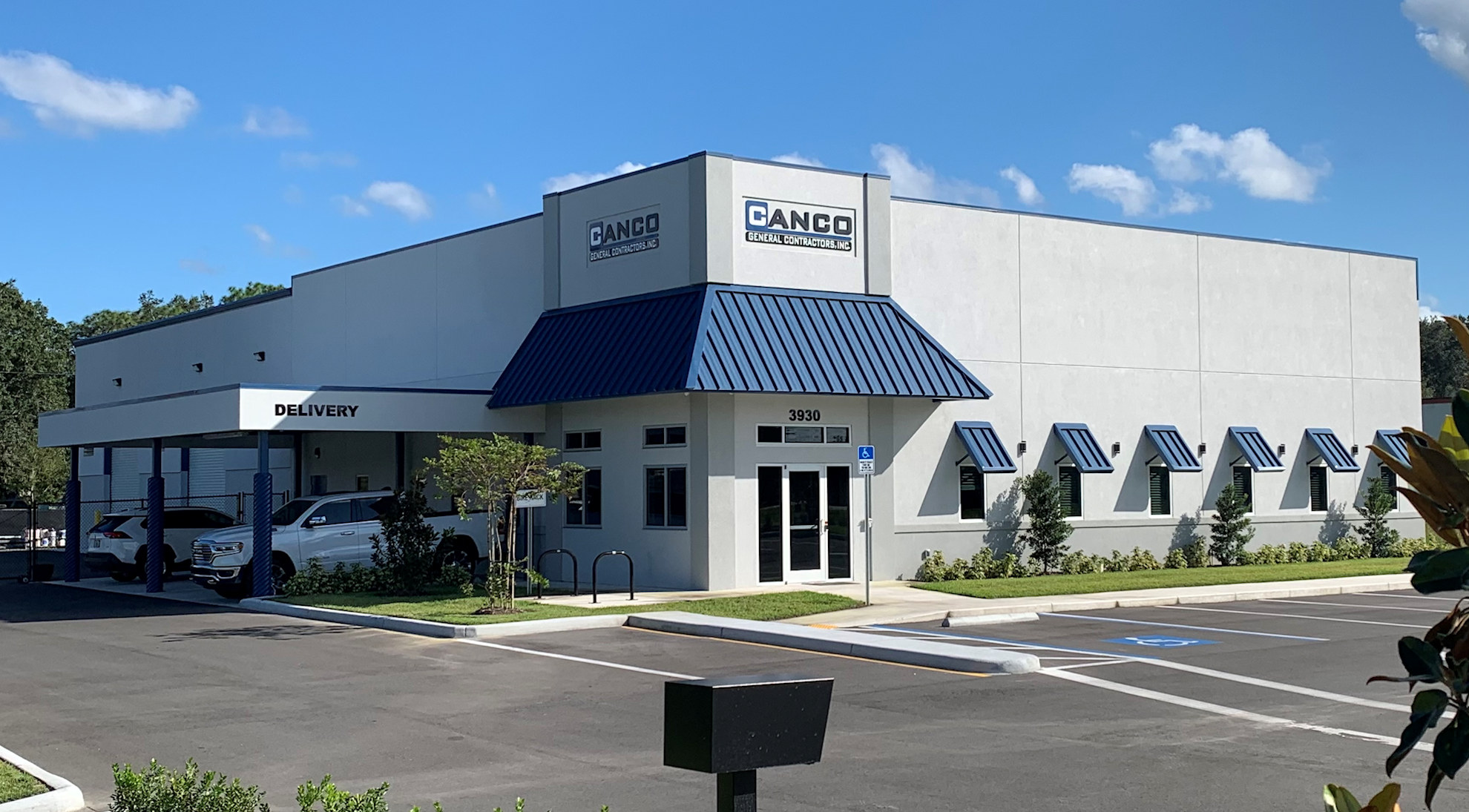 "Canco is exceedingly proud to provide a wide range of services, solid history of project success, and highest levels of customer satisfaction seen in the construction industry. We look forward to the opportunity of adding your organization to our growing list of satisfied clients!"
John Prahl – CANCO Founder
Please give us a call or fill out the form at left to get in touch with us.
We welcome your questions or requests for more information.
Thank You from the CANCO Team!
3930 S. Pipkin Rd.
Lakeland, FL 33811
[email protected]
863-250-8001